The resort is car accessible and offers many great locations for vehicle displays and photo shoots. It features 200 outdoor parking spaces that can be reserved for the event, together with 200 indoor garage spaces.
The event spaces and the 753 sqm main ballroom are car accessible, while 16 bars & restaurants within the resort provide ample choice of venues for group functions such as lunches, dinners, and press conferences. Most can be transformed into workshops. Car maintenance and washing areas are available at the resort.
Features:
4 kilometers of roads within the resort
2-floor 4000 sqm garage with a total of 200 parking lots
Outdoor parking with 176 spaces
Destination Tesla charger
A bus parking lot for up to 6 buses
Bus parking area suitable for car wash
Nearby petrol station – 1 km from the resort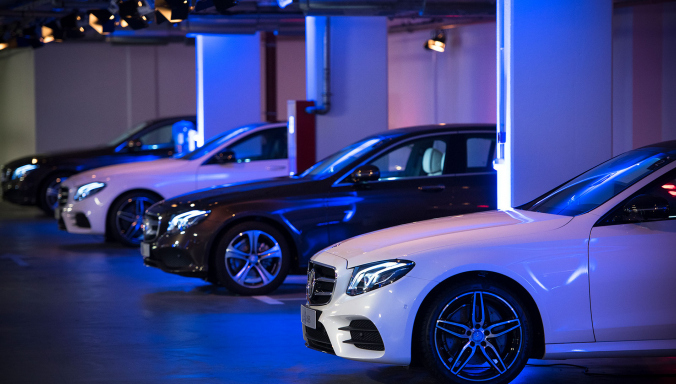 Scenic Drives
PELJEŠAC PENINSULA
Visit the picturesque Pelješac during the tour and experience the tradition and natural beauty of the peninsula.
Located just 35 minutes away from the resort, the route to Pelješac offers a beautiful drive along the scenic wine roads.
If you would like to enjoy a traditional Croatian lunch and try some freshly harvested oysters, make a stop at Ston. The city is famous for the world's second-longest city walls as well as the oldest sea salt farm in Europe.
Afterward, take a sunset drive back to the resort.
NAPOLEON'S ROAD
Experience the twisty 19th-century roads through Dubrovnik's countryside along this route, and follow the marching route of the French emperor's troops through Croatia.
During the trip, you will pass through a few small traditional villages and experience breathtaking panoramic views of Mediterranean coastline and Elaphite Islands.
Driving further on the back roads, you will discover a stone query and an impressive wind farm. On the way back via coastal highway, we suggest visiting a small village Slano, where you can take a lunch or a coffee break in the newly opened ACI Marina, before returning to the resort.
SRĐ AND KONAVLE
This lively route takes you along the coast towards Dubrovnik. It features an exciting twisty back road, climbing all the way up to the Srđ hill. Here you can stop for a lunch next to the historical Fort Imperial, built in the 19th century during the Napoleon time.
This spot is also ideal for witnessing the unbeatable panoramic view of the UNESCO Dubrovnik, Lokrum Island, and the Adriatic Sea.
After the lunch/coffee break, continue to Konavle region, where you can explore the rural scenery of this region and visit the charming seaside town Cavtat.