The beginnings of the dance in the Dubrovnik region can be traced back to the end of the 18th century, this is a dance rooted in the history of the area. The dance was used as a courting ritual, in the times before nightclubs and discos the Linđo was one of the ways for young men to impress and woo young ladies. That tradition can still be observed in the dance today, follow the moves on the men and the reactions of the ladies, you'll see it.
The Linđo dance is performed in a group with a main leader, the dance master, shouting out instructions to the dancers. Some of these commands can be a little "fruity" but this just adds to the fun of the dance. This very fact also makes Linđo a fluid and ever-changing dance, it can be said that no two performances are the ever the same, judge for yourself. The dance is accompanied by a lijerica; this three-stringed instrument which resembles a small cello and is extremely difficult to play. It is said that there are no musical notes written for the lijerica, the music is passed down from generation to generation. And the fact that the younger generations still have an interest, more than an interest, in Linđo shows that this particular tradition isn't going to die out any time soon. As well as the adult Linđo ensembles there are a plethora of younger ones, the children and quite often grandchildren see their forefathers involved and can't wait for the day that they can join in.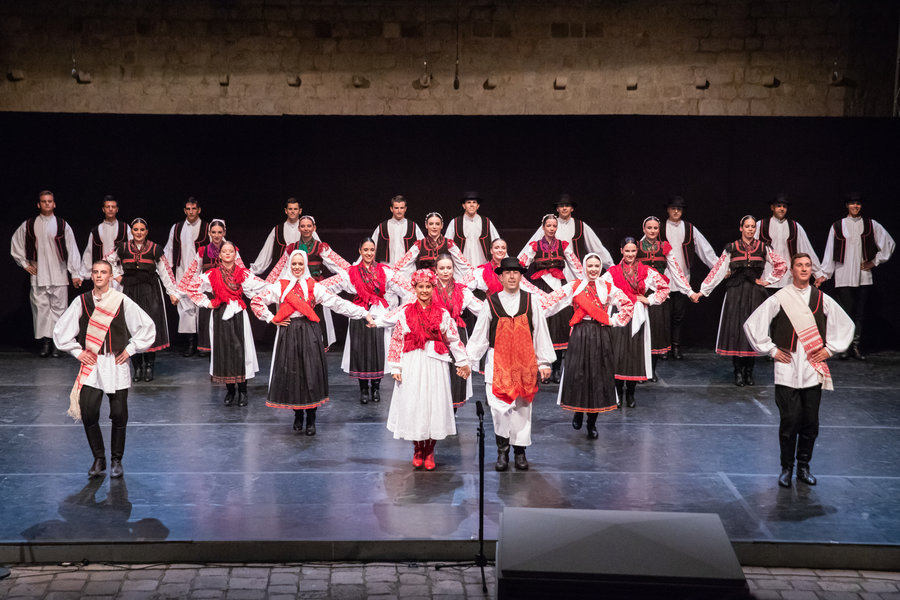 In the Old City of Dubrovnik there is a professional dance ensemble, The Folklore Ensemble Linđo, who perform twice a week throughout the summer season and are well worth a visit. They also perform in the Dubrovnik Summer Festival as well as other important events in the annual calendar of the city; Linđo is truly embedded in the culture. There are also several other dance ensembles throughout the region, in fact pretty much every town and village has its own group.
When you get the chance to experience Linđo, remember that you are watching a small piece of the living history of the region, take that memory home with you.
Photo credit: DSF Archive / Arhiva Dubrovačkih ljetnih igara